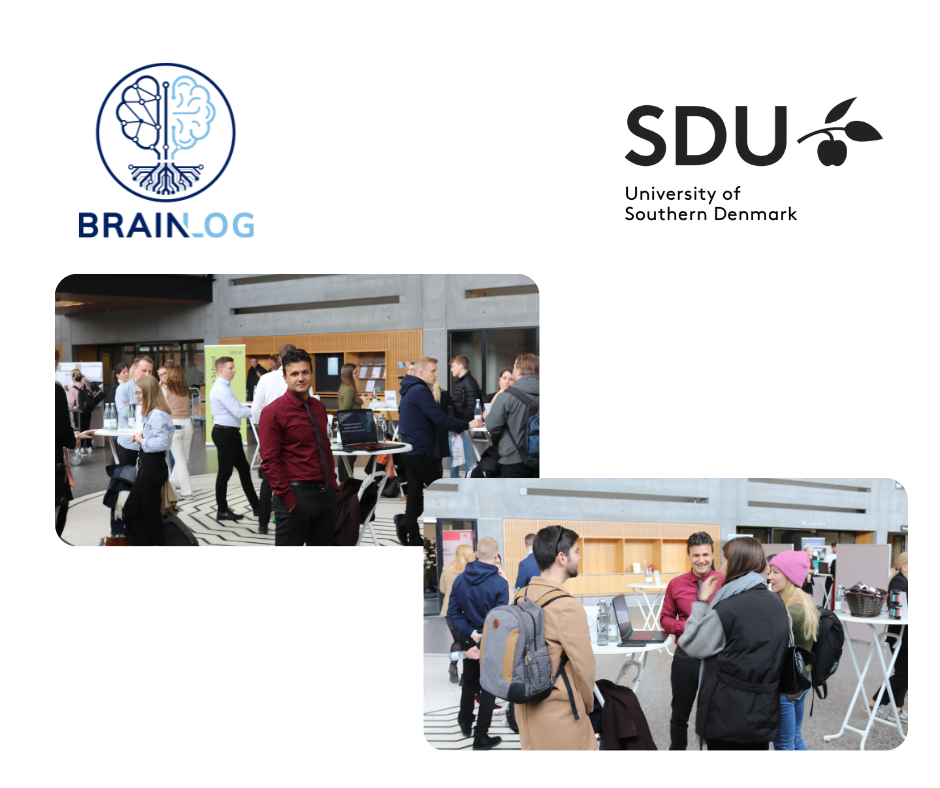 Today, BrainLog was invited by the University of Southern Denmark (SDU) to be part of their Job Fair arranged by SDU Business School at Campus Odense.

Being present at the Job Fair, BrainLog offered the opportunity for students to find their future internships and why not, even at some point, join our team as part-time or full-time employees.

In the two hours the event lasted we got to talk with a lot of interesting students and explain what BrainLog is and how we work. This included all of our partners and projects with focus on entrepreneurship, diversity management, CSR and digital solutions, HR management, social inclusion and also future projects.

The students were interested in a number of different fields which BrainLog operates in which made up for some interesting talks.

We were happy to be invited to this event, and hopefully made a good impression on all of the students who came by.