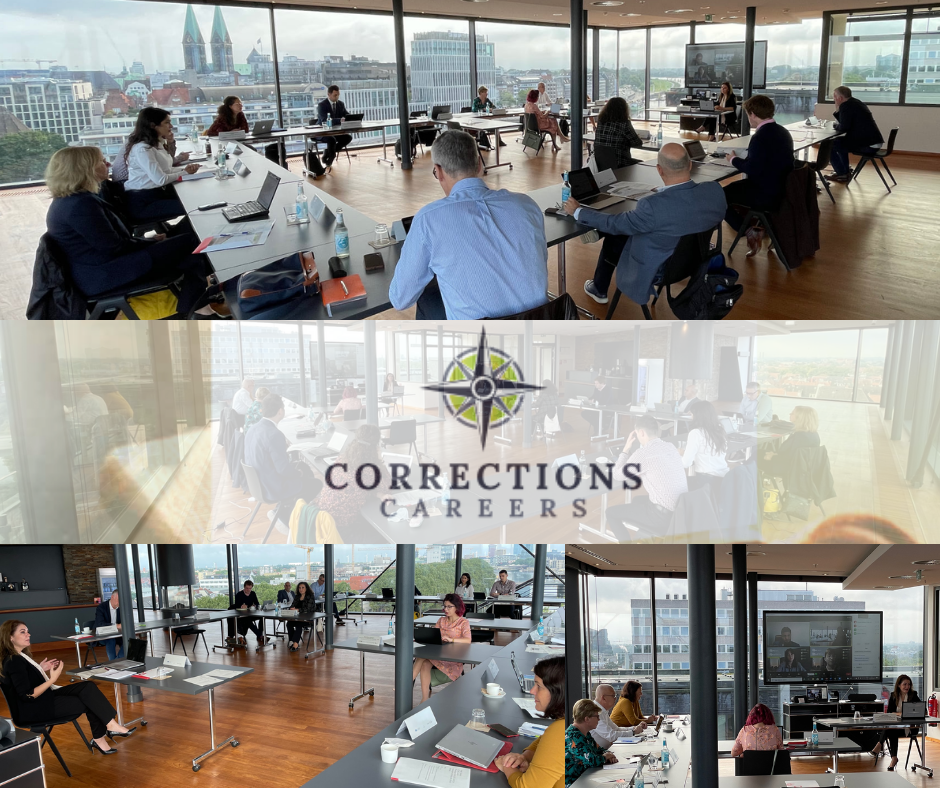 The
CCJ4C
Transnational Project Meeting was recently held in Bremen, Germany, where
BrainLog team
participated in the discussion of new ideas and future milestones. The meeting was held on the 16th and 17th of September by our project partners from Germany -
Bremen Ministry of Justice and Constitution in Bremen
.
A welcoming speech was held by partner organization
Bremen Ministry of Justice and Constitution in Bremen
. This was followed by an overview from all partners introducing the implementation of the
CCJ4C
project thus far, with some time given to partners who discussed the implementation mutually amongst themselves. Partners
Centrul Pentru Promovarea Invatarii Permanente – CPIP
were mainly responsible for the following section, which dealt mainly with the reporting process and its respective results. Future plans for the
CCJ4C
project were discussed after this, with an evaluation by an External Evaluator who gave feedback on the work. After lunch break policy context analysis was the main focus of discussion, with the on-line career guidance instrument presented by partners BETI soon thereafter. Finally, room was given to ask questions while reviewing the developments made thus far.
On the 17th, partners each presented their presentations via Teamwork. First and foremost, partner
IPS Innovative Prison Systems
presented an analysis of stakeholders in
CCJ4C
. Furthermore, partners
The National Trade Union of Prison Policemen (SNPP)
provided all partners with recommendations on how to implement the necessary policy actions. These recommendations were based on the evidence and mechanisms of
CCJ4C
.
IPS Innovative Prison Systems
then took over once again with an overview of the Internal Quality Assurance, as well as some of the risks involved.
After lunch break, partners
International Corrections and Prisons Association (ICPA)
presented a plan of the dissemination in accordance with the project website. Partners
Centrul Pentru Promovarea Invatarii Permanente – CPIP
presented some of the regulatory concerns which would be important to take note of during the project development. Before the meeting ended, all partners agreed on the deadlines, requirements and responsibilities, as well as the future tasks to be performed by partners.
The meeting went smoothly, with all COVID-19 recommendations being followed through and the safety of all participants being a top priority at all times in order to keep everybody safe.
About the CCJ4C project:
The aim of the
CCJ4C
project is to develop, test and set in place a working methodology for starting or improving the career guidance process in the criminal correctional justice (CCJ), focusing on the competencies needed to manage own career. This will be done with direct end user involvement (prison staff), employers (prison administrations), work place (prison), further training (companies and NGOs).
Click
HERE
to visit the website of CCJ4C project and to find more interesting information.