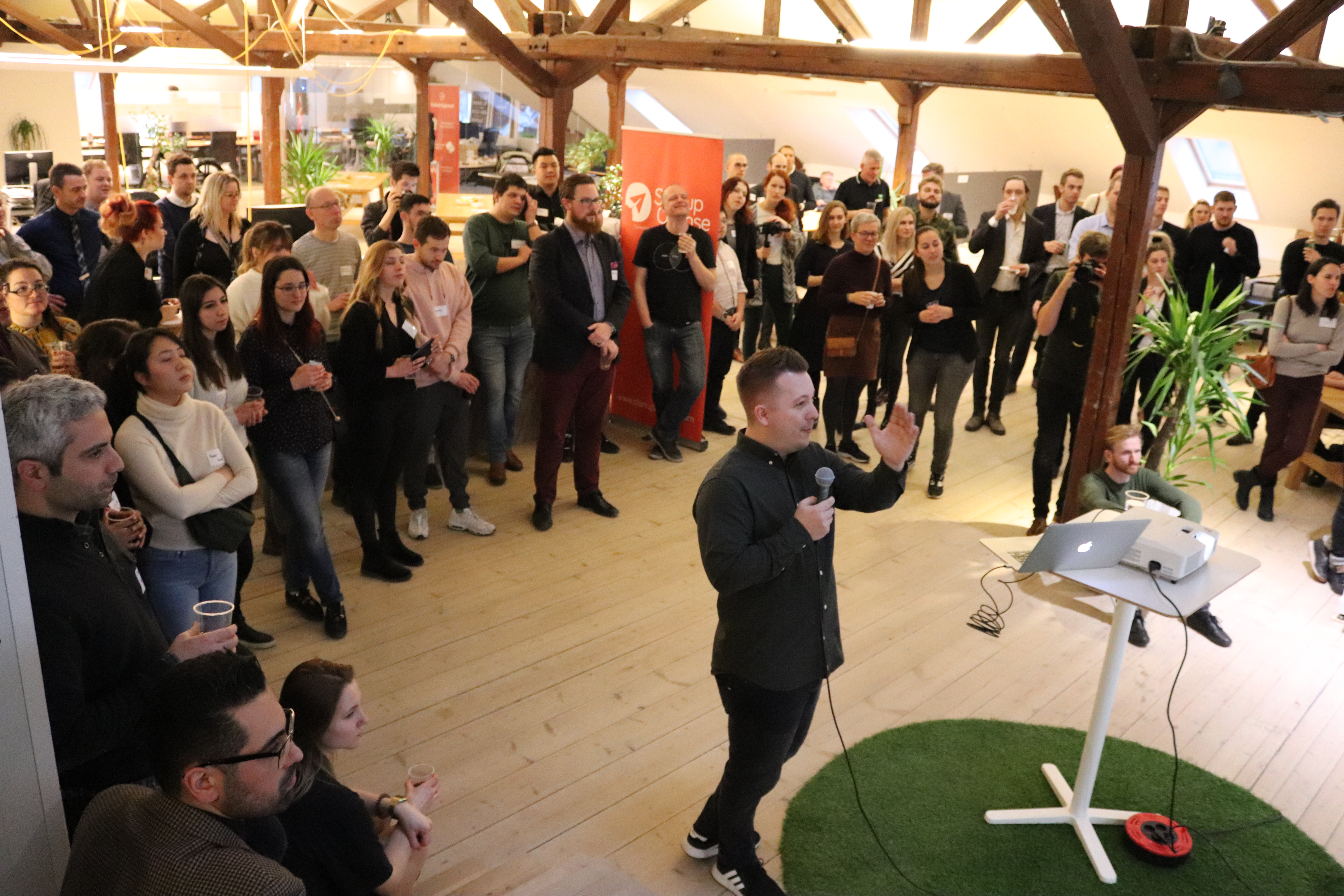 COWLECTIVE Project - "Developing a collaborative social impact method and associated training for entrepreneurs in coworking contexts".

The BrainLog team is very happy to announce the Online COWLECTIVE Kick-Off project meeting hosted through Microsoft Teams on the 4th of November 2020. The meeting was hosted by the Danish Project Coordinator and our partners - Coworking PLUS.

The partners participating in the COWLECTIVE project are:

∙ Coworking PLUS – Leading Organization (Denmark)
∙ CWEP – STOWARZYSZENIE CENTRUM WSPIERANIA EDUKACJI I PRZEDSIEBIORCZOSCI (Poland)
∙ Markeut Skills Sociedad Limitada (Spain)
∙ Kentro Epagelmatikis Katartisis DIAS Epe (Greece)
∙ LABC S.R.L. (Italy)

During the Kick-Off meeting, the partners discussed among others:

∙ The Aims and Intellectual Outputs of the project
∙ Management of the project
∙ Dissemination of the output of the project
∙ Responsibilities and concerns of the project partners

In addition, the partners discussed the aims, tasks, responsibilities and deadlines of the three parts of Intellectual Outputs. This was a joint effort by four of the partners: Coworking+, DIAS, CWEP and MEUS. Furthermore, the management of the project, together with administrative, financial issues and management groups were established.

The dissemination plan together with logo, website, leaflet, newsletters, articles, social media, indicators, stakeholder involvement etc. was presented by CWEP, followed by a detailed presentation of the evaluation plan with activities and indicators by DIAS. The evaluation will cover the entire duration of the project and by analyzing all aspects of the process, it will also function as a monitoring and control tool.

Partners agreed to have regular online meetings, the next online meeting will be on the 12th January 2021.

About the project:

Companies with a social impact take advantage of the growing awareness of society toward social and environmental problems, transforming these challenges into enormous business opportunities. From a broader point of view, the business reason should be related to the great social and environmental challenges. Entrepreneurs are the engine of economic growth in Europe. It is a well-known fact that SMEs are the most important form of business organization in Europe, representing 99.8% of all enterprises. What is much less known is the growing importance of co-working spaces, which have become a common working place for free-lancers and young entrepreneurs, with more than 14.000 operators around the world. Coworking is a multi-dimensional booming industry and a strengthening cultural movement re-modelling the very notion of what workplace is, dedicated to providing support to those entrepreneurs who wish to go beyond the traditional schemes.

However, several needs are usually identified by coworking spaces, coworkers and entrepreneurs, among which the need to improve the level of social interaction in the coworking space to increase the social impact of their activities.

The main objective of COWLECTIVE is to address the training needs of entrepreneurs in coworking spaces in key transversal skills based on new updated research and strengthen their business activities in terms of social and environmental impact. COWLECTIVE is a EU partnership designed to develop core and innovative learning methods that best encourage success in business activities, answering the need for education and training thanks to an innovative proposal based on participation and ICTs.

The main target of COWLECTIVE are entrepreneurs in a coworking context, as well as future and wanna-be entrepreneurs in VET and C-VET contexts. They are mostly aged 25-40 entrepreneurs with high creative and technological profile but need to upskill their soft skills to increase the social impact of their projects. Other target are all organizations that provide VET and C-VET training as well as services of support to entrepreneurs (i.e. co-working spaces, schools, entrepreneurs associations, chambers, incubators; local or regional institutions), as stakeholders. For them, COWLECTIVE will answer the need of educational resources to better provide their supporting services.

COWLECTIVE proposal arise from a European partnership made of 5 EU organizations from Denmark, Poland, Spain, Italy and Greece, under the leadership of COWORKING+. Together, they will implement a series of activities and expected outputs, among which:

∙ A Mobile report about social and environmental entrepreneurs' skills demand according to representatives from the sector, entrepreneurs, trainers, and assessors.

∙ A COWLECTIVE training package on the main skills needed by entrepreneurs to rise the social and environmental positive impact of their companies. This training will be developed on an online platform which will include social modules for a higher degree of collaboration and interaction.

∙ A COWLECTIVE learning method for social impact, including recommendations on the training package, collective learning tools and network.

COWLECTIVE will rely on a methodology of interaction and participation of the target groups, involving representatives of the target groups since the very beginning of the project and the development of a mobile report on skills need. COWLECTIVE will bring together the entrepreneurs with supporting stakeholders to create a wide community, sharing together good practices, business ideas and pitches, support for understanding the societal main challenges, customers' expectations, potential impact, among others.

As a result, COWLECTIVE expect to increase the level of education services provided by coworking and similar collaborative working spaces, as well as the skills of entrepreneurs oriented toward the development of companies with a significant positive social and environmental impact. COWLECTIVE expect to reach at least 500 entrepreneurs during the project life. At long term, it expects to rise the local, regional and European growth thanks to a strong network of micro and small companies implementing sustainable activities, thus contributing to territorial smart growth.