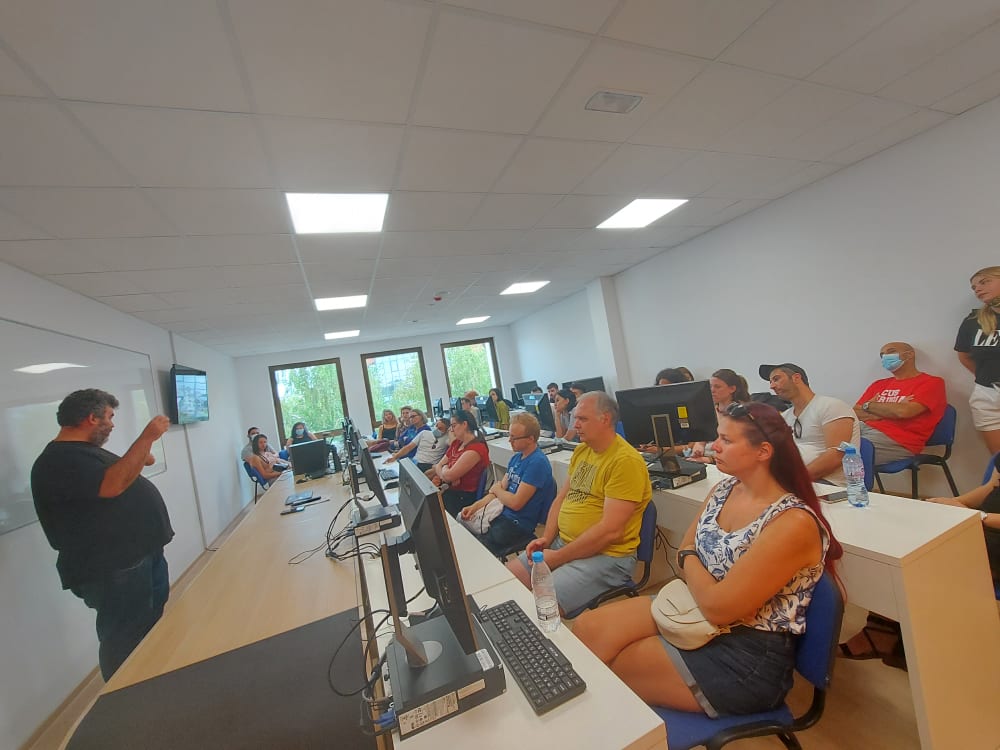 BrainLog
team is glad to be in Sofia 🇧🇬 for the training course for youth workers for the Erasmus project -
New digital skills for work with young people
.
The trainign course took place in the capital of Bulgaria- Sofia, where the situation with COVID-19 is currently in controll and the project course was enable to be physical. Thanks to our Bulgarian partners and host of the course -
Cultural Heritage Institute in Bulgaria
, all safety measures were implemented, in order the training course to be held in the safest possible way for the contributors.
BrainLog team is happy for the opportynity to meet with all 17 project partners who are professionals in the field of youth, VET, and focusing on youth development and social inclusion.
The training course was for one week.During the first day, all participant were introduced to the digital youth work and the role of digitalization during COVID-19. Moreover, it was very exciting to exchange good practices and experience within digitalization of our society with all international project partners.
During the cours, interesting discussions and activities were conducted and all contributors developed their:
Skills for using social networks as a tool of inclusion,
Skills to create digital content that attracts young people;
Skills to be a mentor or a role model for young people.


About the project

The aim of the New digital skills for work with young people is :

to support proffesional development of youth workers by conducting a training course for digital work with young people in the society, especially hard-to-reach young people;
to promote the echange of educational practices at the international level;
to improve the quality of youth work in time of crises and COVID-19 situation.



The specific obkectives of the project are:

To share good practices for dealing with the negative consequences arising from the restrictive measures applied to deal with the COVID-19 crisis;
Acquisition and improvment of digital skills;
Ensure the rights of vulnerable groups of young people in times of crisis.