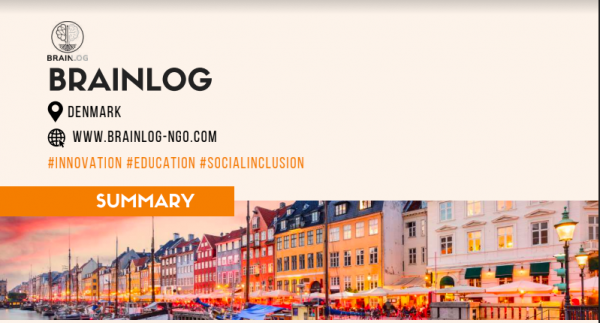 BrainLog
team is excited to present you the project result magazine –
"NEW IDEAS NEW GOALS"
.
The new magazine is a great dissemination tool developed by our Romanian partners -
CPIP
.
Taking into consideration, the importance of a strong professional network for the business, the magazine aims to announce the new activities, achievements and current project results of various companies that have contributed as part of the network.
Moreover, exchanging information, and support on challenges, experiences, and goals is a key benefit of networking because it allows you to gain new insights that you may not have otherwise thought of. Therefore, BrainLog is glad for the opportunity to be involved in the project result magazine –
"NEW IDEAS NEW GOALS"
- new ideas for new opportunities and network.
Page 18 is the page for BrainLog, where you can read about the company, our team and our service.
On the next page, The EKS- Entrepreneurship is the Key to Success project is presented and information about the EKS simulation game is available.
BrainLog team and all EKS project partners are currently working on the final version of the EKS Handbook and EKS online game. To explore the latests updates for the project, follow us on:
You are welcome to explore the online version of the magazine, by one click
HERE
.