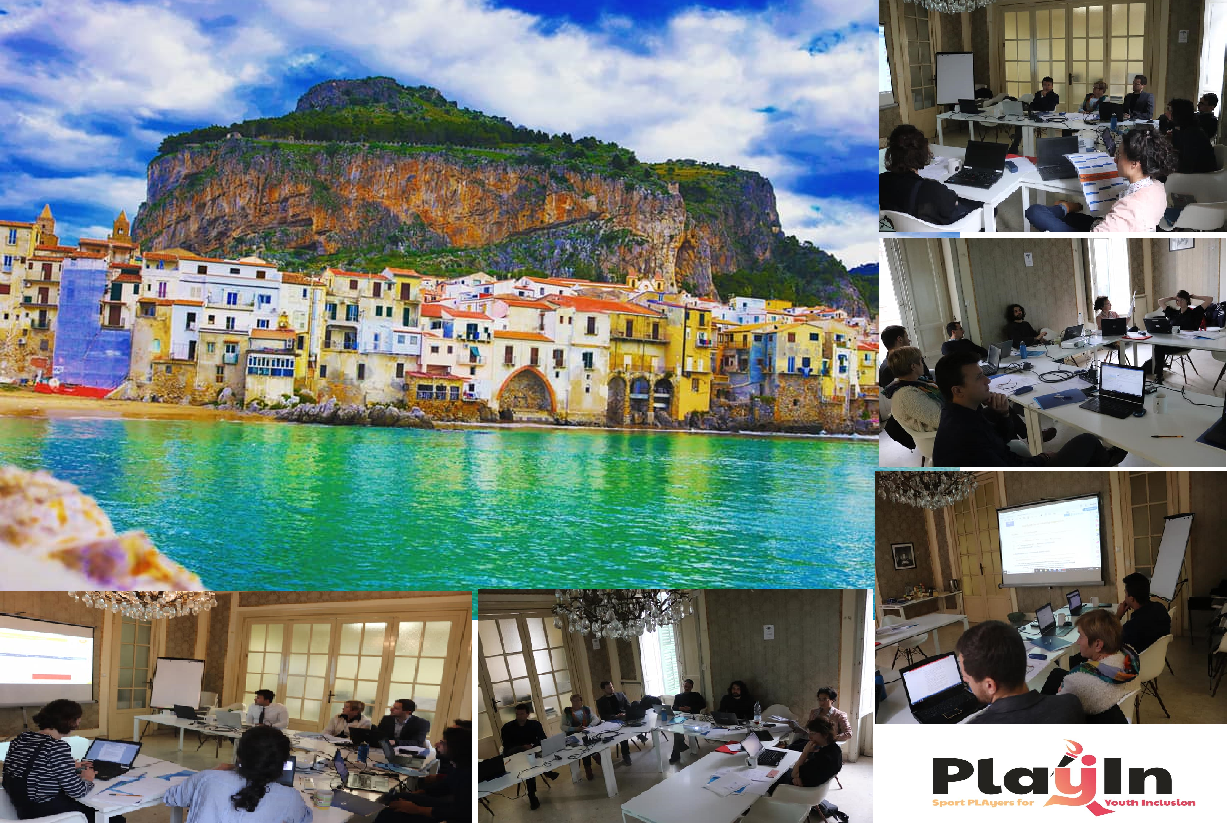 Partners from all international partner organizations met in Palermo on the 12th and 13th of November to discuss the development of PlayIn project.

The topics discussed revolved mainly around the platform for unemployed youths through sports activities called - PlayIn. The online PlayIn platform will be developed by BrainLog team in collaboration with all project partners. The platform will allow registration of volunteers, sport organizations and companies as users. The platform will aim to provide active interaction and collaboration between young volunteers and institutions involved in sports activities.

Furthermore, the partners discussed how PlayIn will be developed through the use of several workshops. More specifically, the workshops are to focus on the development and application of a toolkit for sports organizations (IO2), an online labelling platform (IO3), and an impact measure (IO4). By the end of the 2nd meeting, the 2020 work schedule for the platform was discussed, as well as the dissemination plan design and the future steps, which need to be taken in order to launch the platform's final version.

The partners represented the organizations of Brainlog from Denmark, Growth Coop from Spain, CESIE from Italy and Sport University of Lithuania from Lithuania. The project coordination partner is FACE Foundation from France.

About the project:

PlayIn project aims to promote and support professional and social inclusion of youth and disadvantaged young adults through informal and informal activities and notably through sport practice. The project plans to achieve this objective through the development of efficient and user- friendly methods and tools adapted for 1) sports organizations 2) disadvantaged young adults which can be replicated on a European scale. We expect that, thanks to the open access methods and tools developed, 1) sport organisations will be better equipped to support professional and social inclusion of young people through sport 2) NEETs will be better aware of informal skills they can develop through sport practice and how they can leverage those skills into the labor market 3) companies and sports organisations will reinforce their collaboration dynamics as part of their educational role. If PlayIn online platform is successful after the end of the project's mandate, the platform is meant to be used for volunteer management, guidance, training and certification, during the organization of 2024 Olympic Games in Paris.