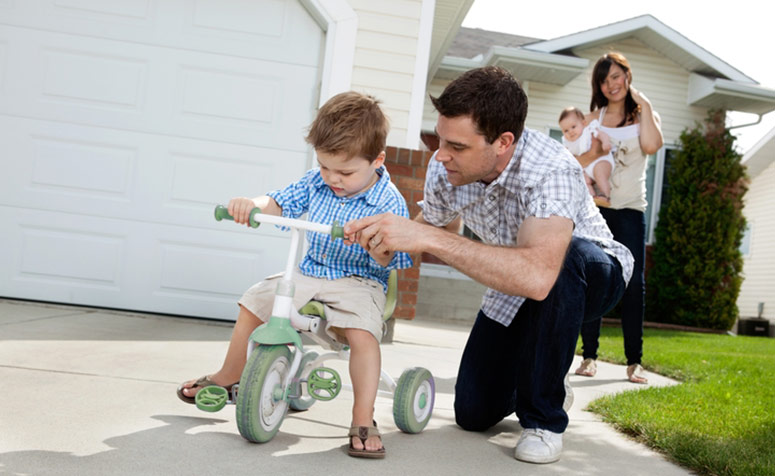 We are proud to announce that "Positive Paternal Engagement" project has been approved. Together with the coordinating organization Families Rurales and 3 international partners, BrainLog will be actively involved in fulfiling the mission and objectives during the 2 years project's mandate.

Nowadays, Western European societies are experiencing in-depth social and societal changes leading to new employment possibilities for women, willing to develop their professional career as much as men. These positive transformations are inevitably affecting families. However, when it comes to the role of parents, women still constitute the most predominant actor responsible for the blossoming of the children on a daily basis. Because of strong habits and beliefs about the female ability of managing the family home and caring, gender gaps and prejudices tend to run counter the current trend in favour of more equality between men and women.

Empowering the fathers in their role as a social investment will contribute to reduce parental stress and help parents to manage work and family commitments successfully. Focusing on every fathers' needs will be both beneficial for fathers and mothers by ensuring a better balancing of weight of care responsibilities in each family, resulting with the possibility to fully embrace their new role of parents at every stage of the life of their children (from childhood to adulthood). Recent researches also indicate that fathers not only have the capacity for care giving, but that children benefit directly from the fathers' parenting involvement: children of committed fathers are more likely to demonstrate better cognitive assessments on standardized tests. They are also less likely to fail in different school tests, have poor attendance, be suspended or expelled, or have behaviour problems at school (Lamb 1987; Radin 1994).

One major milestone of PPE project is the added-value of associating the project with a Scandinavian partner that is BrainLog (Norway) and to benefit from Nordic parenting expertise: positive policy regarding family welfare and well-being, since among the Nordic countries, gender equality is an explicit policy goal.

The objectives of the PPE project are:

- Defining collectively good parenting concepts and theories between country partners to apply in the "escape game" activity. The solutions will be identified by the partners (for instance: non-violent communication, commitment, goodwill, respect among family members, etc.);
- Gathering the experiences and knowledge at a European level, pooling and capitalizing father contexts and concrete ideas from the professionals/project developers sharing their expertise;
- Developing an innovative escape game for fathers answering their needs and concerns in their role of parent and enabling them to learn positive parenting conceptsin a ludic way. Indeed, the game will promote adapted solutions throughout non-formal learning opportunities;
- Strengthening and developing intercultural, linguistic, and social innovative skills of the professionals/project developers;
- Conceiving and experimenting the escape game for fathers in each country;
- Creating a shared and long-lasting dissemination platform for our two target publics: both professionals/ project developers and fathers of children under 16 years old from rural territories. It will enable the participants to keep in touch, to promote PPE project and to develop further cooperation in other activities in this area;
- Disseminating the common tools and methods of work which will be collectively conceived and used (ready-to-use tool-kit with instructions guide containing the experimentation of the escape game, explanation and tools used, also available numerically for a better dissemination in English and the languages of the country partners);

In line with the objectives described in the dedicated section above, the following results are expected to occur throughout the project implementation and its completion:

Results for the management and supervision of the project by the coordinator:
- 2 transnational meetings together with the partners - kick-off international meeting in Anger, France (November 2018) and last transnational project meeting in Dublin, Ireland (July 2020);
- 1 interim and 1 final report with the administrative and financial material;
- 2 progress reports, in complement with the official reports for the French national Erasmus + Agency;
- 4 risk and quality evaluation follows-up during the project;
- 1 communication plan;
- 1 dissemination plan;
- 1 impact evaluation plan;

Results:
- Evaluation of parenting concepts and theories for fathers in different partners countries;
- Collective work on an innovative escape game applied in the field of parenting with the methods and tools used to conceive it;
- Ready-to-use tool-kit for professionals/ project developers in the field of fatherhood (escape game with instruction guide);
- Evaluation of the escape game for both fathers and professionals/project developers;
- A long-lasting platform for dissemination and exploitation purposes;

BrainLog (Norway) will have the privilege to host the project's training week in June 2019 at Flåm,Norway.