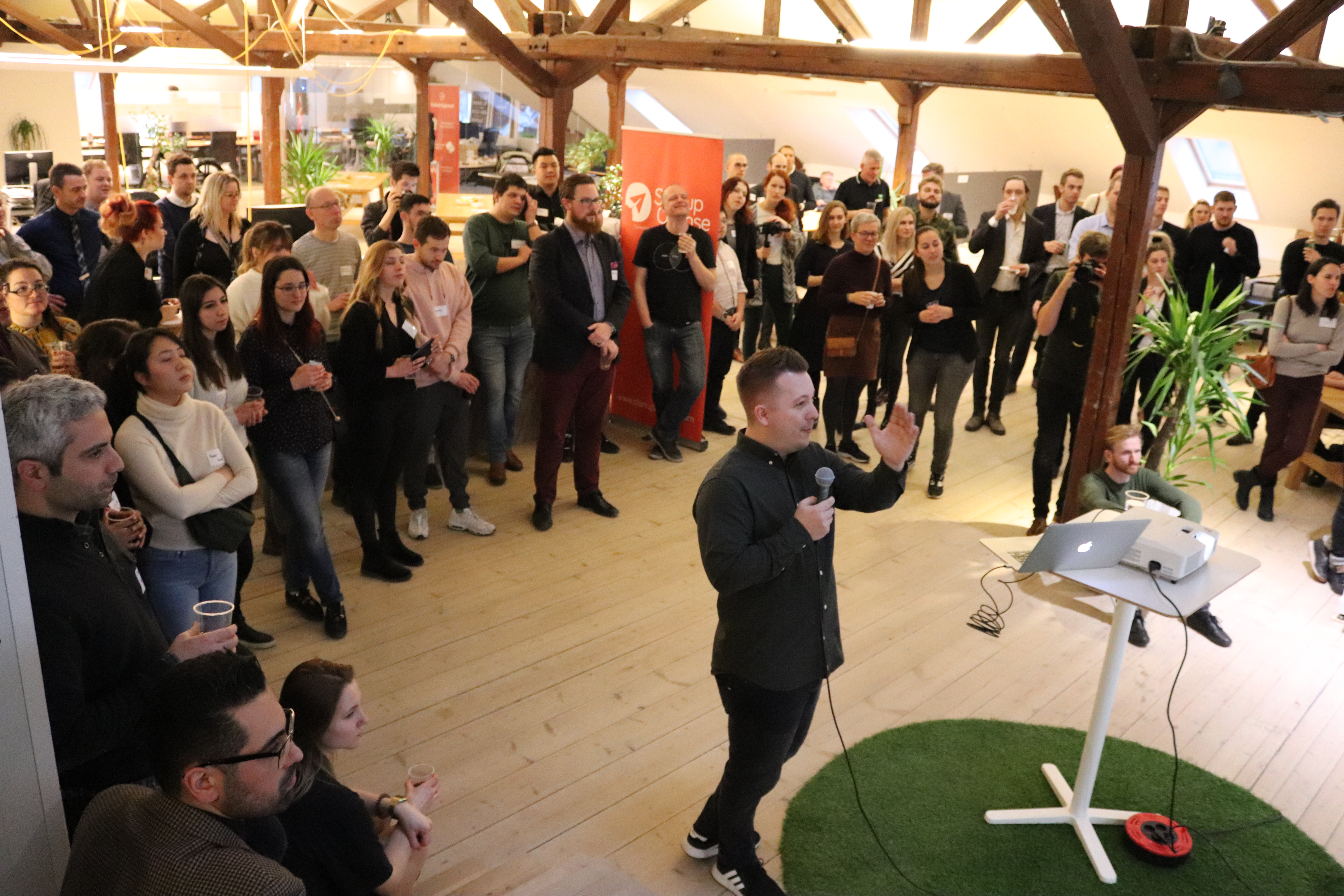 Startup Odense and Coworking Plus have organized inspiring presentations and networking with like-minded entrepreneurial people from the entire startup ecosystem. The occasion of the event is the 5th anniversary of Coworking Plus.

Coworking Plus introduced their new advisors GF Forsikring, who were sponsoring the food and drinks during the warm up while all guests and entrepreneurs were networking.

HelpHouse.io also talked about its growth, and what it took to get them to where they are, and share some tips regarding scalable customer experience strategy.

Coworking Plus – in its very beginning – roots in Odense harbor where two desks were placed in the hope of creating an environment where start-ups wanted to sit and work. Slowly, but steadily, the company grew its small office community, and several of those who sat under the same roof, began to do business together. After just two years 40 people moved in, and had their daily time and offices with Coworking Plus. The company grew from two desks to accommodating 40 people from different start-ups. Meanwhile, the increasing growing interest, was the starting gun for a signed lease for the premises, which previously housed the old bicycle factory on Kochsgade street. Today Coworking Plus has space for 360 coworkers spread over no less than 4600m2.

During the event an essential subject was mentioned - what it means to be an entrepreneur?
Becoming an entrepreneur means you've decided to sign yourself up to learn things the hard way. This is what makes building a company so exciting. It's also the reason building a company is so stressful. Setting out and doing something on your own is both liberating and daunting - and for many entrepreneurs, this means learning important lessons the hard way. Nevertheless, some entrepreneurs shared their tough professional stories in a way that brought laughter to everyone.