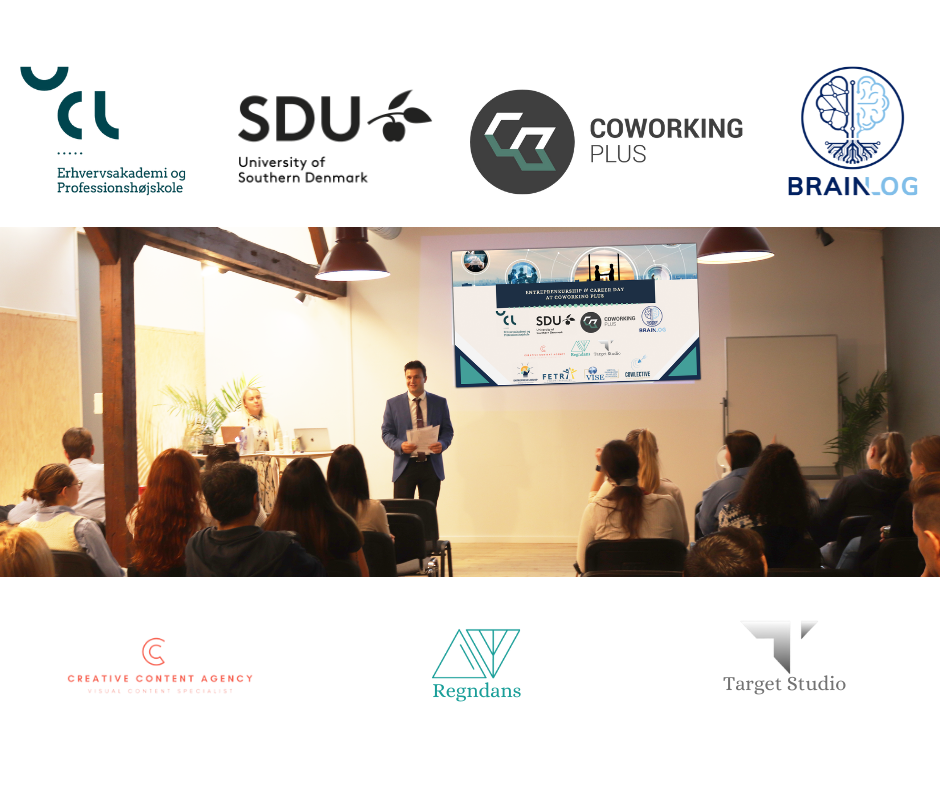 BrainLog
team is pleased to announce that thanks to the collaboration between
SDU
,
UCL University College
,
Coworking Plus
and
BrainLog
, on the 30th of September was organized the
"Entrepreneurship & Career Day"
at Coworking Plus. The event was organized with the special attendance of Associate Professor -
Jacob Thomsen from UCL University College
and
Manuel Kehrer, Business Consultant from University of Southern Denmark (SDU RIO)
,
The key topic of the event was about exchanging professional experience in Denmark, guidance and career advice with the main purpose of supporting young people in their career development.
In connection to the professional growth of young people in Denmark, Entrepreneurship was another essential topic during the event. The core focus of the workshop was to encourage all interested participants to be pro-active and develop entrepreneurial mindset for attaining valuable skills necessary for professional growth. Taking these facts into consideration, BrainLog presented:
five entrepreneurial skills, crucial for personal and professional development
"Entrepreneurship is the Key to Success" Gamified course focusing on 5 core skills for young entrepreneurs.
Step-by-step and practical guide on how to Start a Business in Denmark.
Moreover,
"Gamified Entrepreneurial Education Ecosystem"
was presented by Associate Professor -
Jacob Thomsen
from UCL University College and all contributors were involved in innovative learning activities for developing entrepreneurial competences.
In addition, the participants had the opportunity to immerse themselves in the real world of entrepreneurship, through the real-life success stories and exchange of practices by the Danish companies from Coworking Plus:
For future events in the sphere of personal and professional development, you can follow
Coworking Plus
and
BrainLog
.