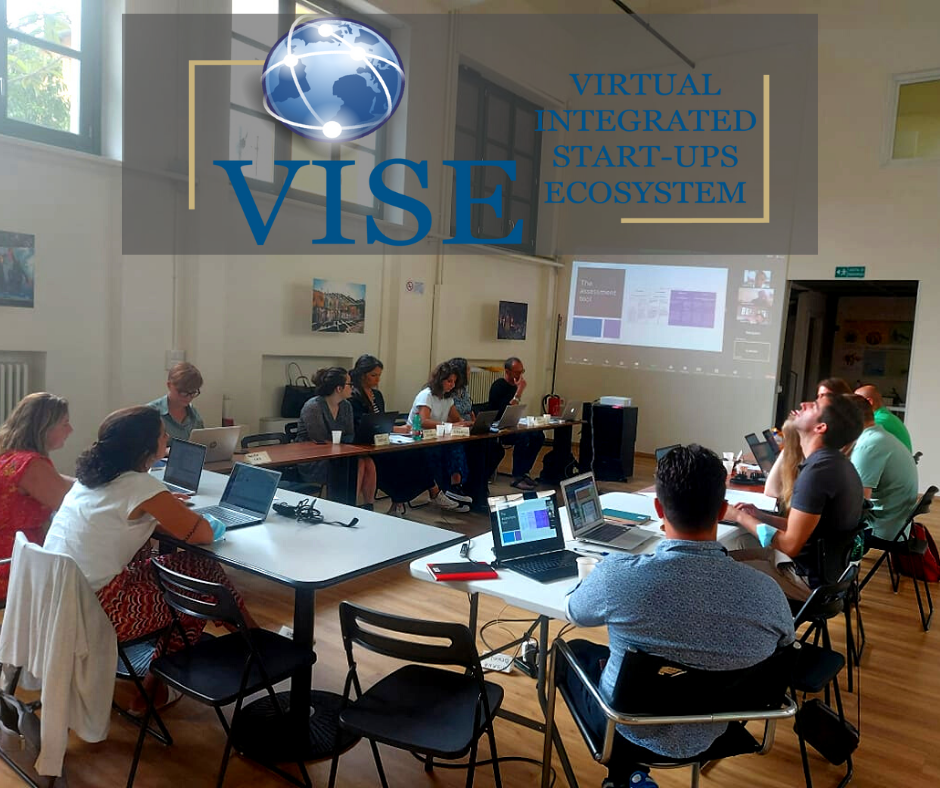 The recent participation of
BrainLog
team in Turin, Italy wrapped up on the 9th of September, with the
VISE
project being the focal point of the meeting.
It was highly beneficial for all partners to finally meet after an extended joint effort which was exclusively online. Being able to discuss ideas on a face-to-face basis was an experience all participants were very happy with. All measures were taken in order to keep everyone safe in regards to COVID-19. Thanks to our Italian partners -
LABC
, who were the host of the event, all project partners were warmly welcomed and the meeting went very well and was an overall complete success.
The meeting began on September 8th. First and foremost, the logistics of the project were discussed. An overview of the
Virtual Integrated Startups Ecosystem
was given, as well as the expectations, development and milestones to be reached. Results from the research were examined by partners. The design and application of the mobile and online versions were the center of discussion, as well as the design and milestones of
VISE
as a whole.
On Day 2 (September 9th) the e-course was planned, its structure and appearance and how it would be implemented from a digital point of view. How the content assessment tool would be implemented in conjunction with the e-course was another topic of discussion thereafter. Furthermore, development of the Entrepreneurial Coach was planned, followed by a future improvement plan and str§ategy regarding the target groups. Dissemination activities in terms of reaching a wider audience, were also the focus of the meeting, with leaflets, logo, newsletters and social media posts being among the discussed factors for the dissemination. An overview of the evaluation plan was also made. The meeting was highly valuable for all partners present.
Click
HERE
to visit the website of VISE project and to find more interesting information.