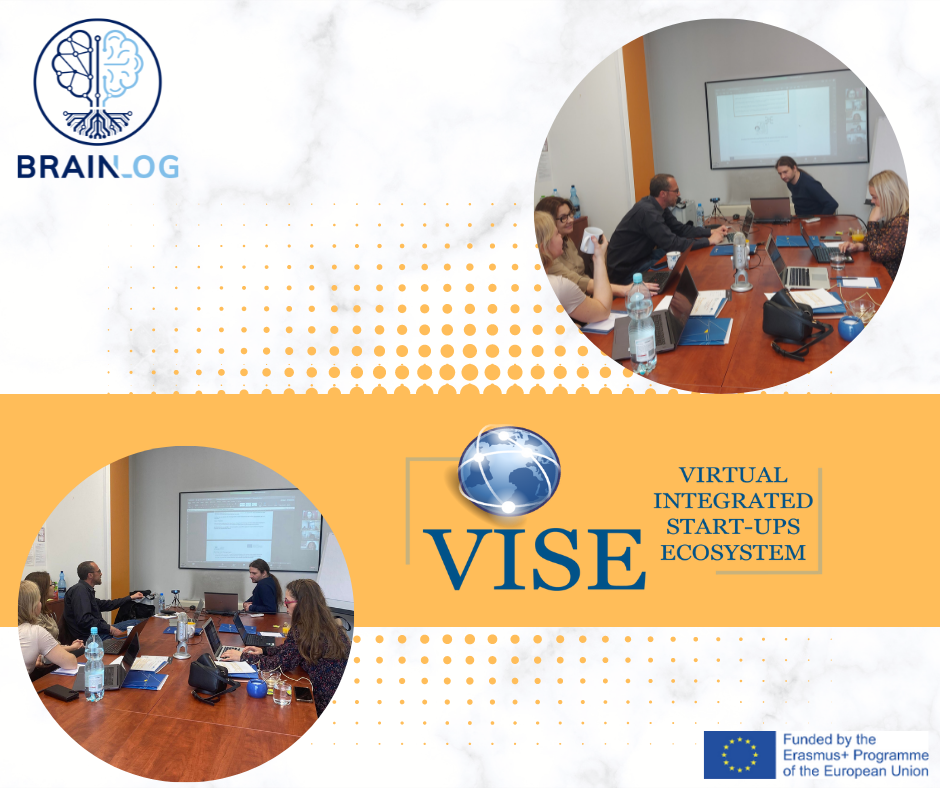 BrainLog team
was in Poland for the Transnational Project Management meeting of
Virtual Integrated Start-ups Ecosystem - VISE
Erasmus + project.
We are glad forthe opportunity to meet with
VISE
international project partners. Thanks to our Polish partners-
CWEP
,
Virtual Integrated Start-ups Ecosystem - VISE
team was warmly welcomed and introduced to the agenda of the first day of the conference.
During the first day of the meeting,the consortium revised the achieved milestones. Thanks to the great effort of all project partners, very soon we will be glad to share with you the complete E-course – consisting of training modules on entrepreneurial competencies. The consortium is currently working on the implementation of VISE Entrepreneurial coach and soon you would be able to build your own business plan, by following the online guide.
At the second day of the meeting, the consortium met in the morning to evaluate all of the achieved dissemination activities and to plan the next milestones. In connection with this, we would like to invite you to follow VISE project on social media:
The next Transnational Project Management Meeting is planned in Valencia.
BrainLog
team had a great time during the meeting, thanks to our hosts
CWEP
and the contribution of all project partners. The two days of the meeting were very efficient and,
BrainLog
team is happy for the opportunity to attend physically.