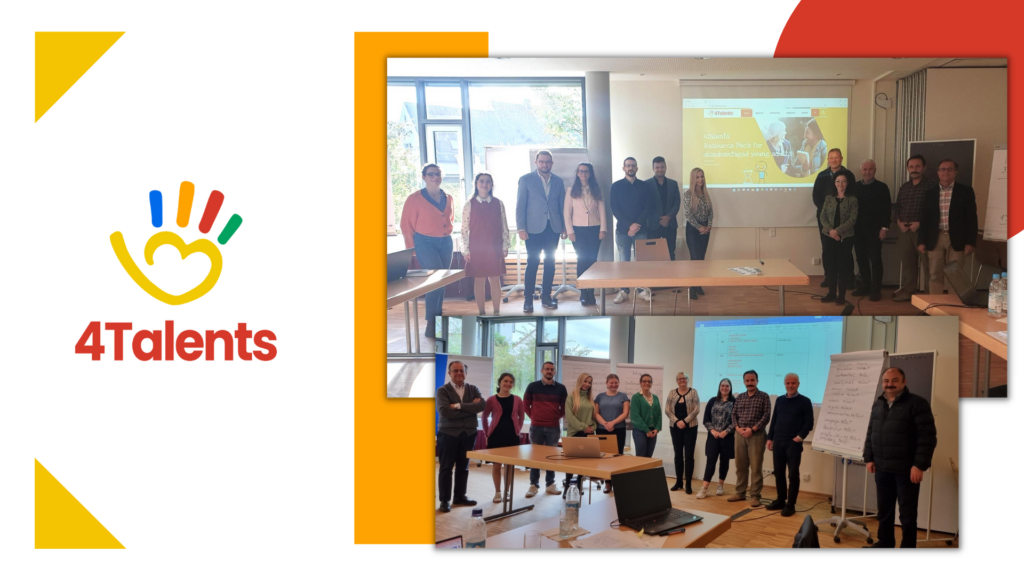 BrainLog team is happy to share our experience from the Kick-Off meeting for the Erasmsus+ project 4Talents in Freising, Germany.
Thanks to the project coordinator and the host of the 2-day event – Assist – International HR, and the contribution of all participants, the 1st Transnational Project Meeting was organized successfully. All project partners were warmly welcomed to the conference, and exciting discussions about the project and the upcoming milestones were completed.
4Talents program assists in identifying and naming these skills, enabling the individual to identify and name a place for him/herself within the employment market from which they believe they are excluded.
On our website – www.4talentsproject.eu, you can read more about the project.