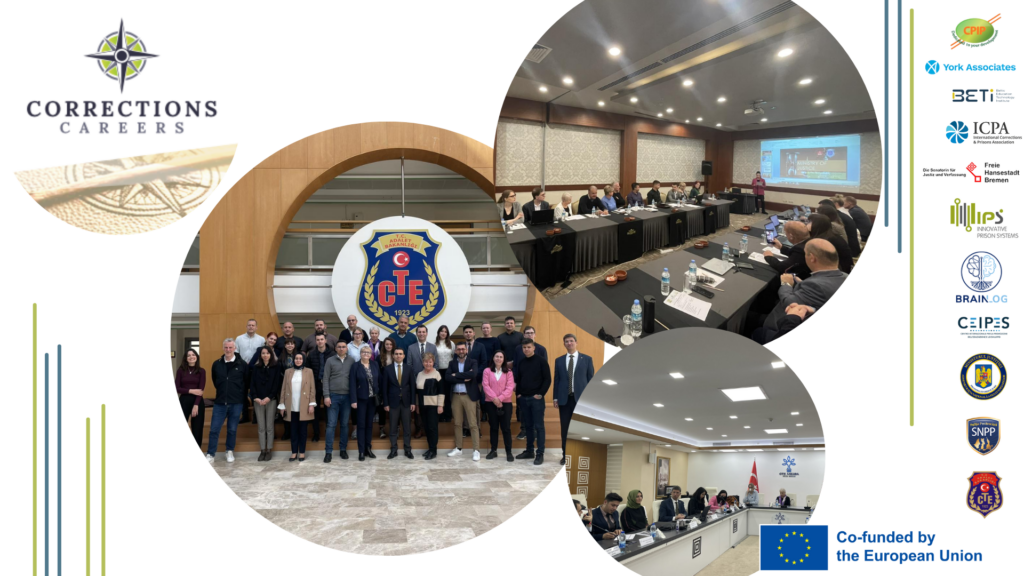 BrainLog, together with the special attendance of our partners – Fængselsforbundet I Danmark (Danish Trade Union of Prison Officers), had the pleasure of attending the Transnational Project Management Meeting for the " CCJ4C – Career Counselling for Staff in Criminal Correctional Justice " Erasmus+ project in Ankara, Turkey on the 12th and 13th of April!
The meeting was organized and hosted by the Ministry of Justice in Turkey, which is a partner in the project.
During the second day of the meeting, all participants had the opportunity to explore a local open prison in Ankara, which was a unique and valuable experience. We discussed project implementation and analyzed how it was carried out at the national level. 

The meeting concluded with exciting ideas for future implementation! 
Check out our project platform to gain new knowledge: https://correction-careers.com/