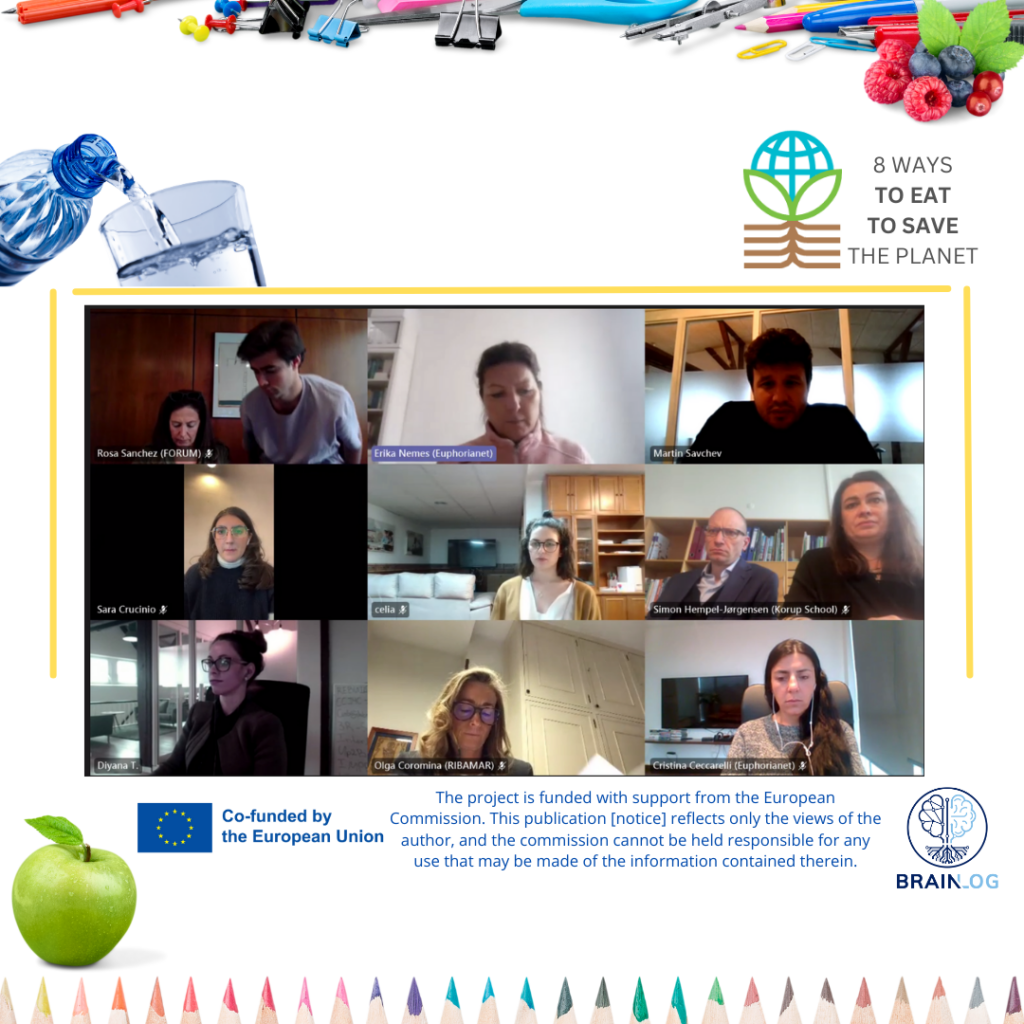 Exciting news from the Erasmus+ Project 8WTETSP, "8 Ways to Eat to Save the Planet"! Today, we had an online meeting and welcomed our new project partner, Euphoria Net, to the consortium. We're happy to announce that as partners of previous projects, BrainLog and EuphoriaNet have a strong working relationship. We trust them to bring their expertise and dedication to the "8 Ways to Eat to Save the Planet" project. Working together, we're confident we can achieve great things and make a real difference in promoting sustainable eating habits. #partnership #trust #sustainability
EuphoriaNet is passionate about bringing European opportunities to people, and their hard work and dedication have paid off. They've trained over 4,000 people with European funding and built an international network of partners from 24 countries. Thanks to EuphoriaNet, we're thrilled to announce that two Italian schools will be involved in the project as associated partners. Their participation will be essential for the project's development and overall quality, and we're excited to have them on board. Working with our associated partners is crucial to ensuring that the project is successful and impactful, and we're grateful to have EuphoriaNet's support in bringing them on board.
The Erasmus+ project "8 Ways to Eat to Save the Planet" has been approved by the Danish Agency for Higher Education and utilizes digital tools like Canva and Teamwork. The project also organizes educational events, including plays for students to participate in, focusing on vulnerable students.
We're excited to announce that the next Transnational Project Management Meeting will be held in Italy in June 2023. The consortium is thrilled to meet for a second time and continue working together towards our goal of saving the planet through sustainable eating habits.
#ErasmusPlus #8WTETSP #sustainability #education #partnership #projectmanagement #projects #work #teamwork #development #opportunities #quality #network #students #sustainable #schools #grateful 🤝🌍🌱