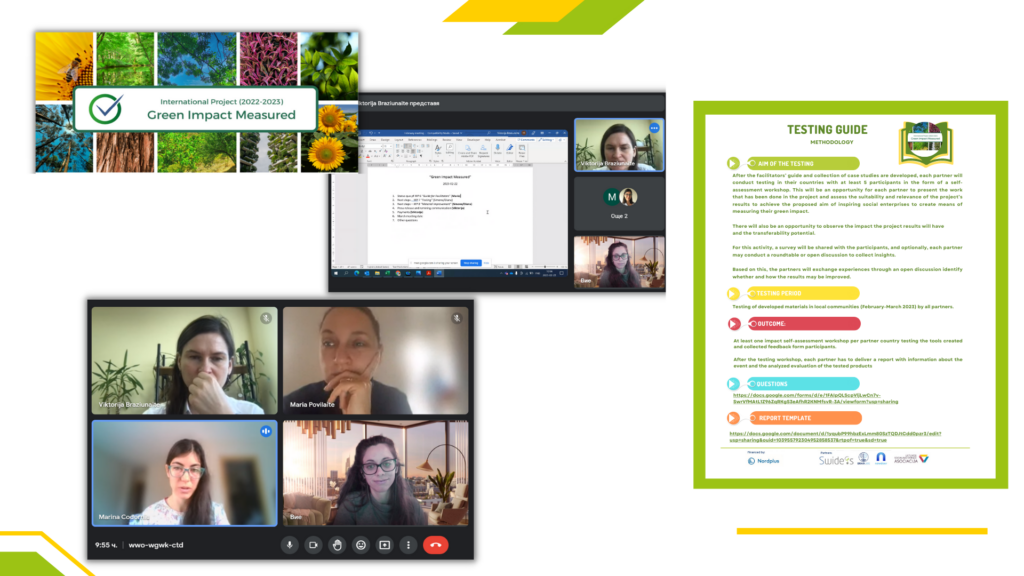 ✓Green Impact Measured
The consortium met online today to plan the testing process of the developed Case studies and Facilitator guide. Soon we will share the final version of the designed products.
The project aims to help social entrepreneurs measure their social impact and contribute to a sustainable future by providing learning materials and practical tools for impact measurement.
#project#sustainable#future#entrepreneurs#socialimpact#learning#share#testing