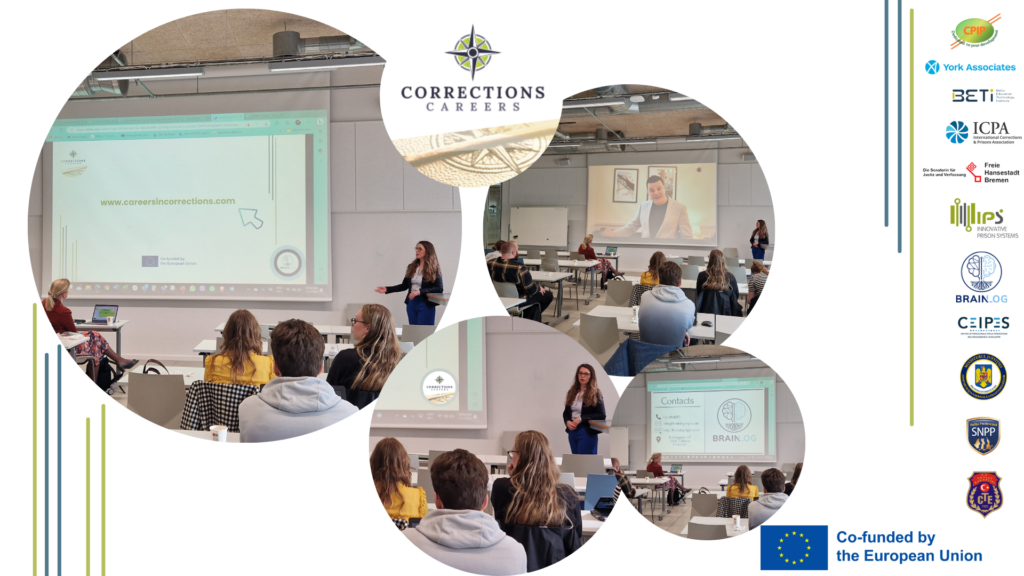 We are delighted that we recently hosted a successful piloting event for the Erasmus+ project CCJ4C! Our team at Brainlog organized this event in Odense, Denmark, with the special support of our partners, UCL Erhvervsakademi og Professionshøjskole.
This project aims to develop, test, and set a working methodology for starting or improving the career guidance process in the criminal correctional justice (CCJ), focusing on the competencies needed to manage one's career.
During the event, the participants had the opportunity to learn about the project and explore the developed project results. Through various activities, they were able to gain valuable insights into the competencies required for career management in the CCJ context. The event was a resounding success, with all attendees providing positive feedback for the great effort put forth by all project partners.
We are immensely proud of our team and partners' hard work and dedication in bringing this event to fruition.

We are grateful for the opportunity to collaborate with UCL Erhvervsakademi og Professionshøjskole and their invaluable support in making this event a success.
We believe that the CCJ4C project has the potential to make a significant impact on the lives of those in the criminal correctional justice system by providing them with the tools and competencies needed to manage their careers effectively.