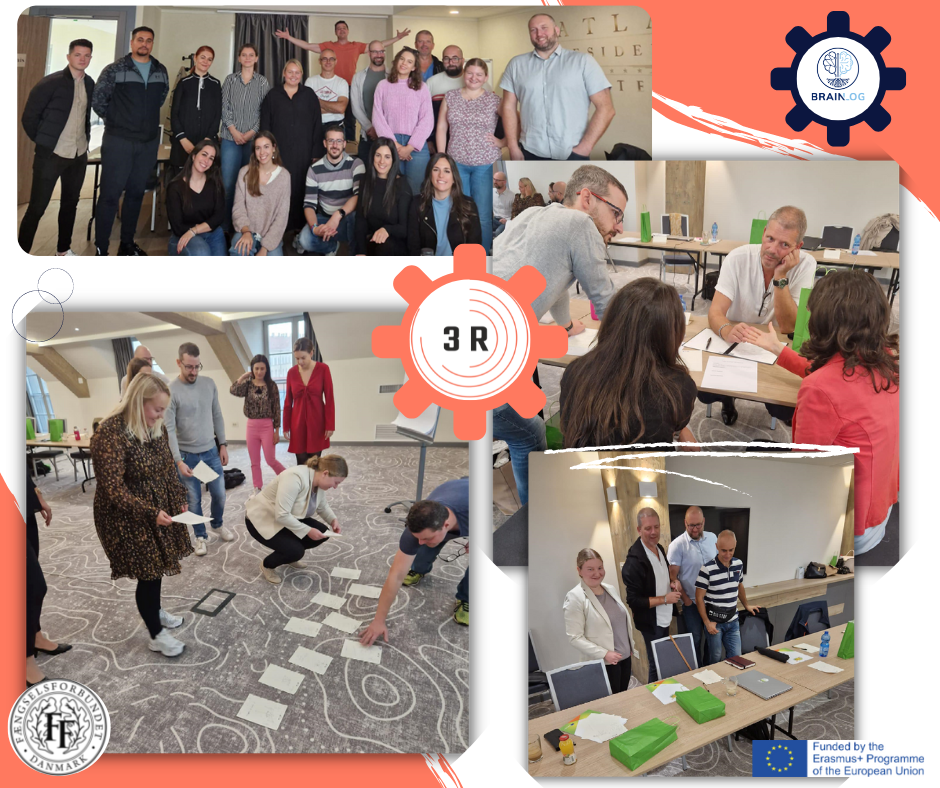 Last week, on the 19th, 20th, and 21st of September 2022, BrainLog participated in the second short-term staff training event hosted by CPIP in Timisoara, Romania, for the 3R (Respire, Remember, Respond) Emotional Intelligence for reducing recidivism project.
The training involved discussions and practices on the developed training pills for emotional intelligence for inmates. The topics included were:
Self-trust, Patience,
Perseverance,
Assertiveness,
Identifying & Reframing emotions,
Responsibility,
Decision-making,
Self-motivation,
Tolerance.
It was very interesting to discuss these topics among the participants from the project countries and prison staff.
The two first days were full of exchanges of good practices, challenges, and solutions from the perspective of the trainers with experience in the field.
On the last day, we had the opportunity to visit Timisoara Prison to see their work on reducing recidivism and exchange ideas on how to promote emotional intelligence training in prisons.
Click HERE to learn more about the Erasmus+ project 3R.