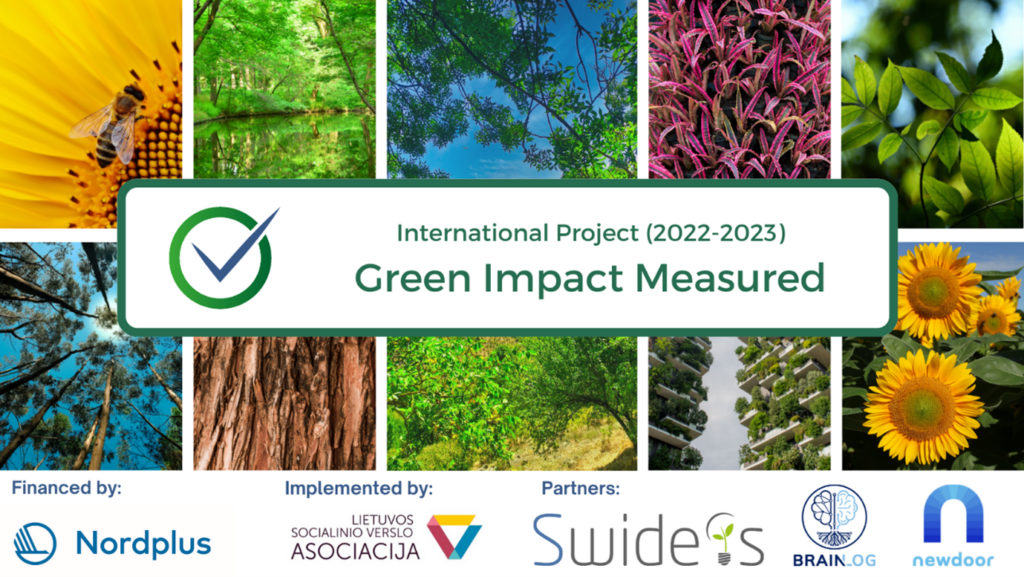 BrainLog was at the end of September on a study visit in Malmö with our new Nordplus Project: Green Impact Measured for Social Enterprises. We got the opportunity to visit and meet the founder of Återbruket (website, Facebook), who shared their vision of sustainable shopping possibilities and the importance of establishing a community of social enterprises. We also got to taste the delicious popsicles made by Folkets Pops (website, LinkedIn, Instagram: ). It was very inspiring to hear about their journey, and how a simple need for delicious homemade popsicles turned into a business with a social and environmental purpose.
We happily hosted our project partners here in Odense, where we discussed the further development of the project and our learnings from the visits. We made sure to take our partners to Storms Pakhus for a lovely dinner – a place full of cool entrepreneurs – and we had the honor of meeting the founders of Underflod (Facebook, LinkedIn Instagram ). Incredibly inspiring people, who prove that it is possible to create beautiful Danish designs with reused materials, while also supporting a social purpose by having their products made by workshops with persons outside the labor market.
We are looking forward to telling you about our visits to Riga and Vilnius soon!