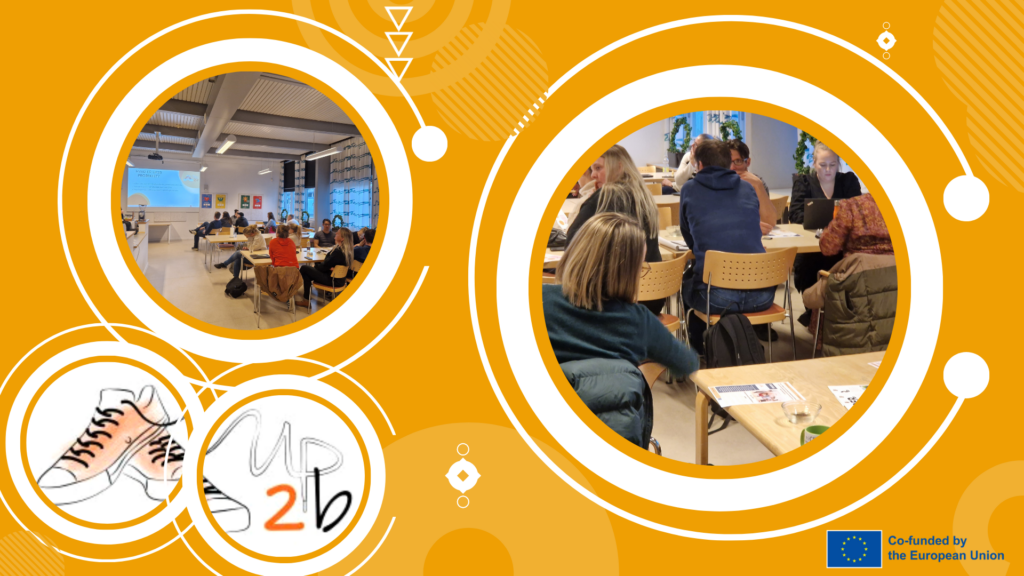 The "Multiplier Event UP2B," was organized by BrainLog with the support of Korup Skole.
The event brought together a diverse audience, including teachers, school managers, education researchers, trainers, and school directors. The event presented the final results of the UP2B project, including handbooks and exercises, which are available in Danish.
The presentation covered the project's objectives, the challenges faced in education, the methodology followed, and the results of the different intellectual outputs. The presentation was supported by a PowerPoint presentation, and attendees had the opportunity to ask questions and share their experiences during a Q&A session.
The event was well received, with participants expressing their interest in receiving more information about the project and congratulating the consortium partners. An evaluation was done, and the presence list was signed.
ABOUT UP2B project:
UP2B project is a strategic partnership of School Education created by Companies, Universities, NGOs, Education Local Authorities, and Schools from the South, North, East, and West of Europe, cooperating to promote motivation at Schools (for students and teachers) and for preparing students for their future life as workers and Citizens.

The project's integrated approach of formats, contents, and expertise was based on previous needs assessment during the partners' regular activities and envisaged to enhance School Education, aiming for Social Cohesion.
Click HERE to access the project website, where you can find all the developed project results.
Click HERE to access the UP2B Networking platform.