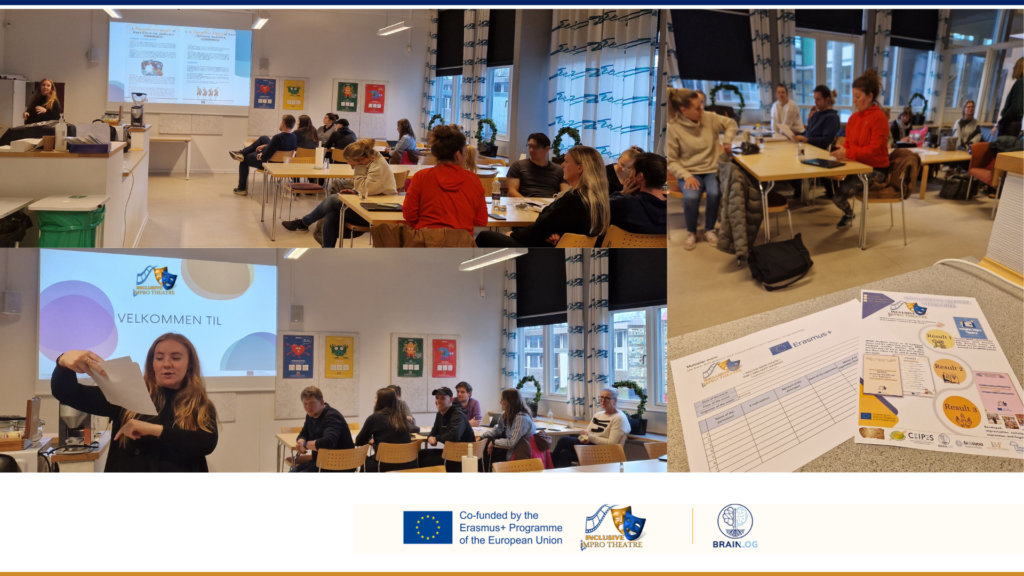 The "Multiplier Event IMPRO," was organized by BrainLog with the support of Korup Skole.
The event brought together a diverse audience, including teachers, school managers, education researchers, trainers, and school directors. The event presented the final results of the IMPR project, which are available in English and Danish.
The presentation during the event covered the project's objectives, the challenges faced in education, the methodology followed, and the results of the different intellectual outputs. The presentation was supported by a PowerPoint presentation, and attendees had the opportunity to ask questions and share their experiences during a Q&A session.
The event was well received, with participants expressing their interest in receiving more information about the project and congratulating the consortium partners. An evaluation was done, and the presence list was signed.
ABOUT IMPRO project:
IMPRO PROJECT AIMS to encourage the development of students' creativity through theater. Therefore, based on the values that we have to develop and promote among the students, the teacher/director will work on the staging of those daily situations of our young people in their cities or countries. Their dramatization and staging will help these young people to become aware of the problems and their solutions through social inclusion.
Click HERE to access the project website, where you can find all the developed project results.