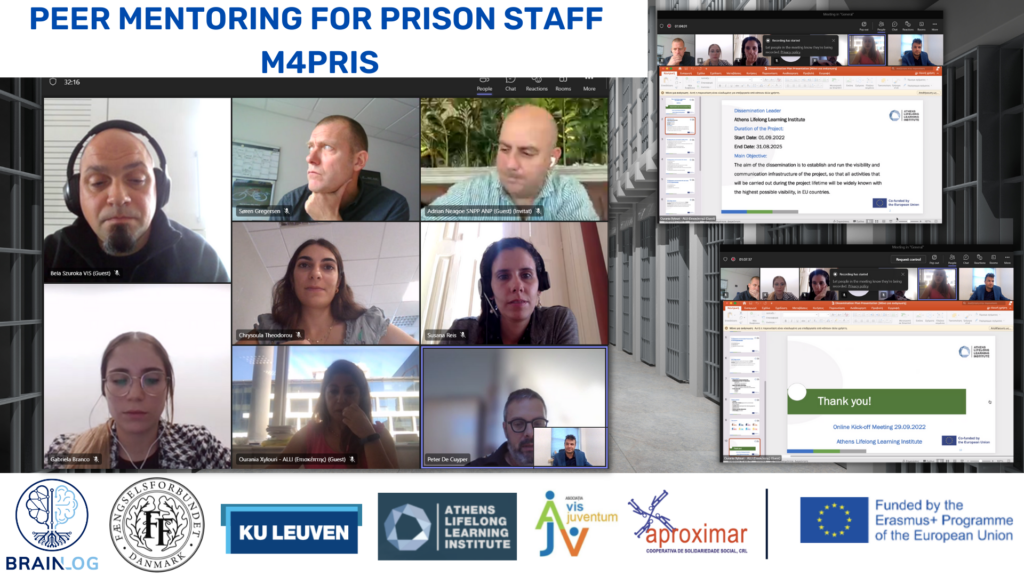 Today BrainLog team had the pleasure to organize the first online meeting for the new project – "Peer mentoring for prison staff" (M4Pris).
The project aims to design a peer mentoring program for prison staff to increase the staff's knowledge driven by a green training methodology.
BrainLog is pleased to collaborate with the following organizations on this project:
BrainLog is the responsible coordinator for Work Package 1 – Project Communication & Management, which implies project control in terms of deadlines and establishment of activities and expenses, along with management and quality assurance regarding on-time delivery. Among other goals, BrainLog and its partners wish to deliver a quality training course for prison staff. This product will improve the prison environment by increasing the team's knowledge.
You can learn more about the project on our website – https://brainlog-ngo.com/m4pris/.