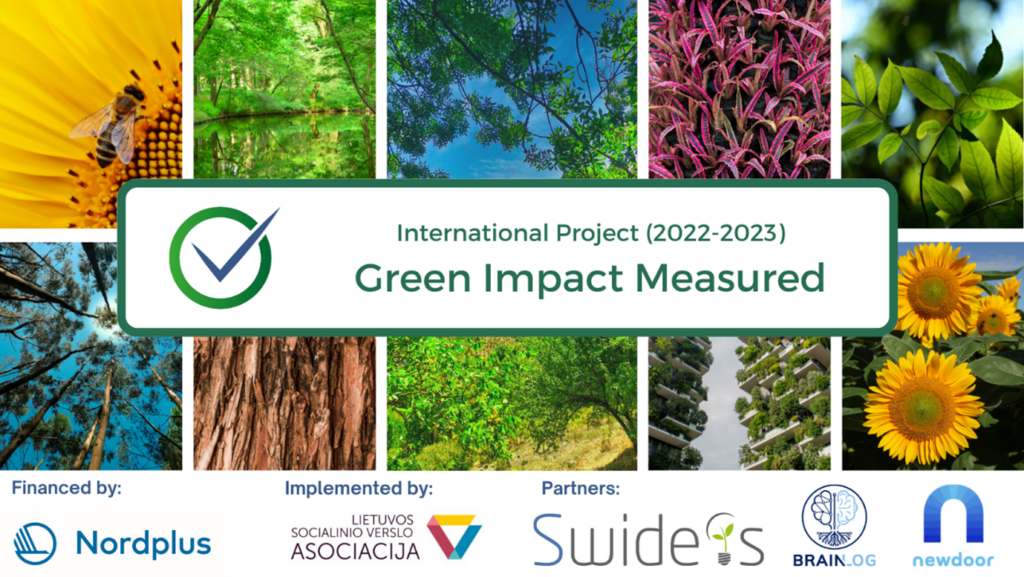 Our NordPlus project trip continued in Vilnius. During this time, we visited wonderful, value-creating green social enterprises. First we visited Miesto laboratorija (website).
This is an amazing, community created place. This place is a great example of a strong community, motivation, and dedication to green solutions also. It was a pleasure to hear their story and see how many things they could re-use and give a second life.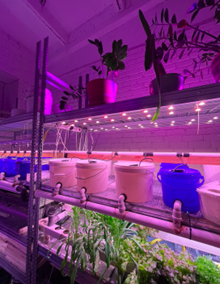 We then visited a special social enterprise that recycles jeans and other denim materials, which started with a family tradition. This is Denim Diaries (Facebook). It was a joy to see how beautiful, new clothes and design products can be made out of products people think is waste. It is a fight with over-consumption, but the future is getting brighter than before. Our lunch was provided by Mano Guru – a social enterprise with a restaurant. Their mission is to help former inmates and addicts to gain professional skills and enter a new career path. It was very inspiring to hear about their work across Vilnius, and how they collaborate with several governmental institutions (Facebook).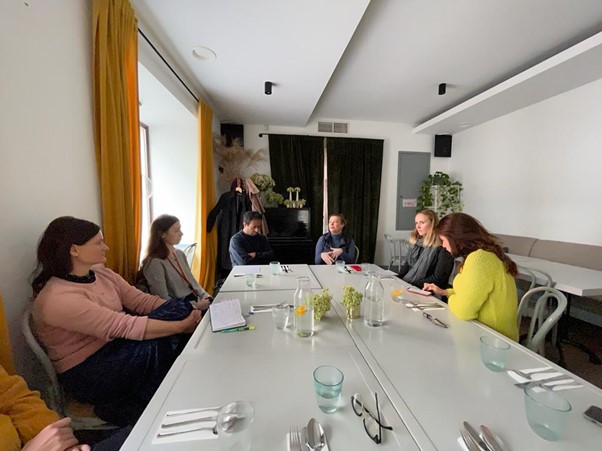 Our last stop was at Rockit Vilnius (website, Facebook) which is more than just a co-working place. At Rockit they deal with startups and together with investors they add huge value to the society. Rockit has been home to many innovative ideas.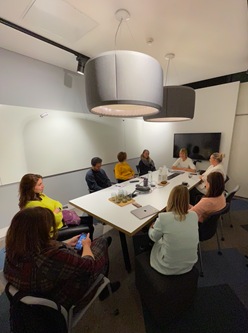 This is the end of our Baltic study trip. It was a pleasure to meet all these green and social entrepreneurs and enterprises. We know that they all contribute to a greener future and re-usage. Their already measured impacts are promising. We hope that more and more similar associations will choose the green path across Europe in the future.