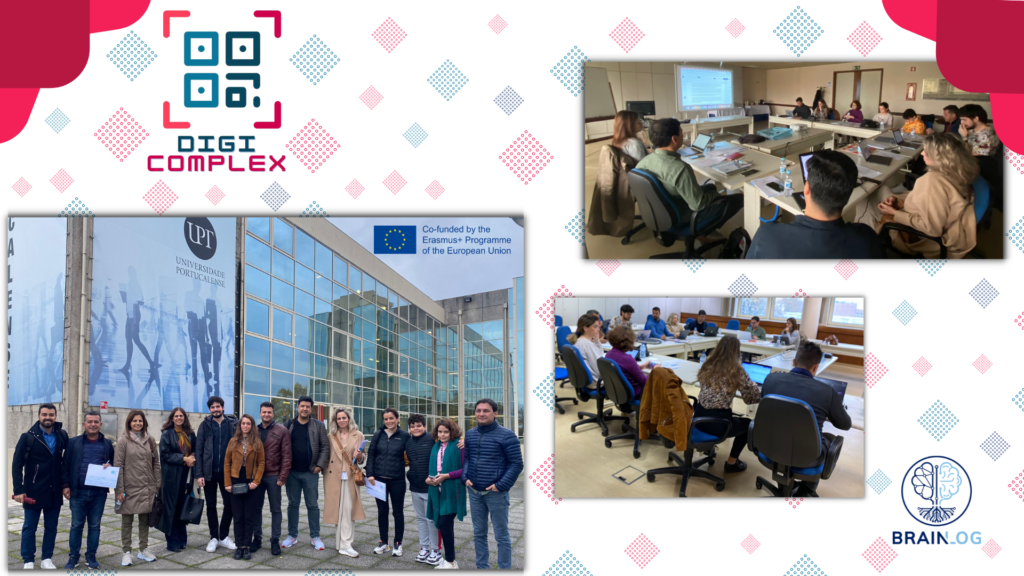 The consortium for the Erasmus+ project "Digicomplex: The digital skills we need to cope with complexity" met in Porto (Portugal) for the second transnational meeting of the project, which aims to develop cooperation between the community, schools, teachers, and students through the use of advanced information technology tools. The Universidade Portucalense UPT hosted the meeting on the 15th and 16th of November, 2022, and all project partners were warmly welcomed.
During the two-day meeting, the partners defined the next steps of the project:
The five chapters of the curriculum and Training Scheme were created, which will be used by teachers to acquire knowledge related to Virtual reality, 3D objects, mobile applications, principles of gamification, and Collaborative tools.
Checked the online platform that will contain all the content developed in the previous point.
Started defining the mechanics of the game that the teachers will use to test their knowledge related to the virtual world.