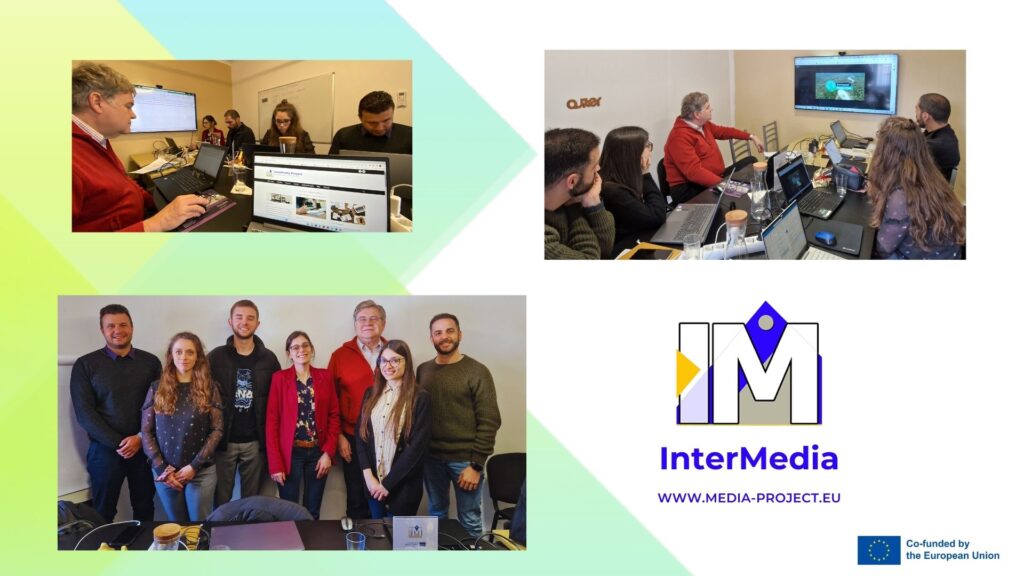 The final meeting of the InterMedia project took place in Angra do Heroismo. The last session of a long journey that started back in 2020. In this meeting, which Brainlog was a part of, alongside the project partners, we discussed the whole development process of the project, with the main focus on the evolution of the project, the teamwork, and an overview of the achievements during the project's progress.  
Brainlog contributed to the meeting with our experience within the project and our expertise, constructing debates about the project's outcome and reaching a discussion about the whole process we have been through and our role within the project. 
In-depth Analysis of the project process
The meeting started with a thorough analysis of the project's process, with each partner explaining their insights. We shared our experiences, challenges, and critical milestones that we achieved during the project. We carefully examined the project's evolution, identifying strengths and areas of improvement. 
These insights provide a foundation for meaningful discussions and strategic decision-making. We also analyzed the different points of view of the partners, challenging the parts to give an objective point of view. 
Brainlog presentation of different reliable plugins
In this presentation, the Brainlog team showed the partners the different devices and Learning Management Software that partners worked with during the project. During the meeting, all of them were evaluated, considering the resources they offer for content creation and creating courses and administration. The presented tools and devices are Canva, H5P, Thinking, Animaker, W3School, Padlet, Masteriyo, Learnpress, Tutor LMS, and Lifter LMS. The analysis can be observed in the developed presentation by BrainLog. Click HERE to access the presentation.
Teamwork and collaboration
A significant portion of the meeting focused on evaluating the development of teamwork among the project partners. Reflecting on the dynamics, challenges, and strategies to strengthen the collaboration.
Conclusion
The meeting was well prepared, the topics we looked into were well selected, and there was an excellent atmosphere between the partners with no misunderstandings or conflicts. We were all able to speak about our concerns and opinions. Overall, it was a satisfactory meeting for Brainlog, where the agenda was perfectly prepared to fulfill the needs that needed to be fulfilled during the Final meeting for the Intermedia project.