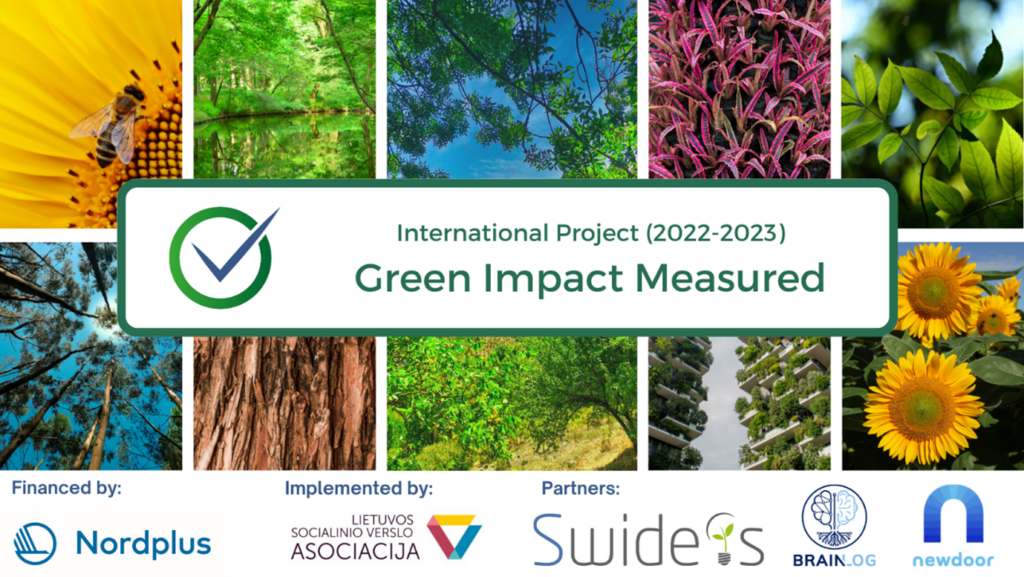 BrainLog team was on a study visit in Riga as part of the NordPlus project to visit local green social enterprises. We had a chance to meet numerous social enterprises that are good examples of companies with a green profile and social purpose.
The first company we visited was Burka (website, Facebook, Instagram) and it is located in downtown Riga. The company's profile includes recycling, waste-free packaging, and conscious shopping. It was inspiring to see how well the company is taking on the obstacles in today's difficult and unpredictable economic situation and that people don't give up their good habits.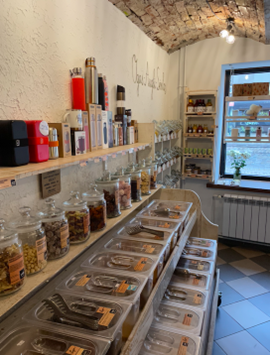 The next company we visited was Otrā Elpa (website, Facebook). This social enterprise also plays an important role in the green economy by giving new life to useful but pre-owned objects. Might be an interesting fact to know that they have rescued nearly 500,000 books and given them to people who needed them. It was a pleasure to see how we can contribute to our environment by giving old items another chance.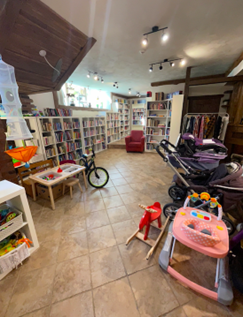 Riga is also lucky to have a large social enterprise looking after people with disabilities, and providing them with jobs as well as opportunities to explore their creativity. We enjoyed a lunch created by them, and see their beautiful space. Thanks to Maris Gravis and RB Café (Facebook)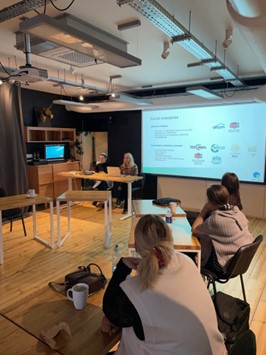 Our trip continued to the centre of Riga, where we met with new green social enterprises in a lovely co-working office, at OraculeTang Place (website). It was inspiring to see how many of the small and medium-sized enterprises have a good impact on the environment, how socially responsible they are and how much they help each other and everyone.
After a lot of new inspiration on green and social innovations, we headed to Vilnius, which you can read more about soon.